Yuro, Ruffian, Charlie and Marcus talk about The Great Replacement, AI, African stabbers, Authoritarians in Auz, and more!
Email: [email protected] Tonight, a special report on one of the most fascinating mysteries of this century:
The case of a bucolic New England town that is one day beset by a broadcast of horror and hilarity utterly beyond the comprehension of the profane. When the transmissions suddenly ceased, experts claim that the residents of Candle Cove were inflicted with a collective chronic epididymal hypertension.
Will they ever find release?
This special report is the tale of...
TALES FROM THE TROUGH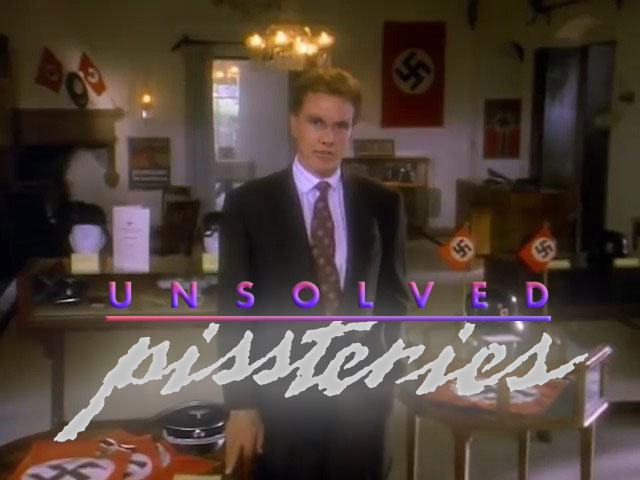 You will pay to have permission,
To be led into perdition,
By the brethren of the joker,
Mirthful men with skin of ochre,
Swaddled in baroque attire.
Men with only one desire—
BECOME OUR PAYPIG, WIGNAT SCUM,
PAY UP or else WE'LL FIST YOUR BUM!
SEND US MONEY, send it briskly!
DISOBEDIENCE IS RISKY!
Tribute, shekels, legal tender,
All to us you will surrender.
We are THE BOSSES OF THIS GYM!
You will obey our every whim.
Our primacy you may contend,
But the fact is that in the end,
Your optics are all balderdash,
AND WE ARE IN IT FOR THE CASH †
Hail Hitler
https://www.patreon.com/ovenmen/
Tonight's Ejaculatory Epistles:
RSS: https://www.spreaker.com/show/2648697/episodes/feed
† ᴵᶠ ᶠᶦˢᶜᵃˡˡʸ ʸᵒᵘ ᵃʳᵉ ᶦⁿᵉᵖᵗ
ᵂᵉ ᶜᵃᵗᵍᶦʳˡˢ ⁽ᵐᵃˡᵉ⁾ ᵍˡᵃᵈˡʸ ᵃᶜᶜᵉᵖᵗ