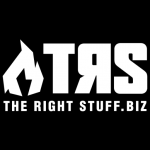 Morrakiu joins the Death Panel to create some transformative content.
GET BEHIND THE PAYWALL TO SEE THIS VIDEO
Svenpai: "H1-Begone!"
Hitler Cynically Wins Iron Cross
Hitler Disdains Human Life
Hitler Loved his Mom (like a fag)
Hitler Enjoyed Product (Wagner)
Hitler Screwed The Putsch
The Merchant Minute
Memphishit
Tom Cottonshit
How Many Triangles?
Fucking White Mail
SUBSCRIBE FOR PREMIUM CONTENT!
TRS
PO Box 100
Greeley, PA 18425