Good evening kiddies, it's time for another short survey through the morbid morass of our Trough!
Tonight's show is a little light in the loafers if you get my drift FART_NOISE.wav but don't you fret! The Ovenmen are Svennies little helpers, and are currently locked away all the way up in Hyperborea, working on something SUPER SPECIAL for CHRISTMAS. Get your pink sleeves prepped cause your stockings are gonna get STUFFED!
We hope this'll hold you're appetite until the 25th, until then... ta ta!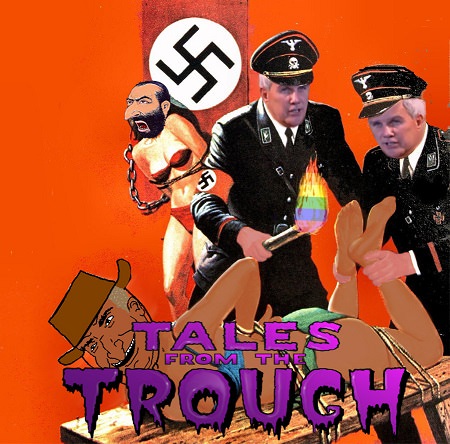 Tonight's Moribund Morsels:
A Brief Discourse on Proletarian Struggle, Feminine Archetypes and the Rightful Administration of Justice
Unsolved Pissteries: The Foreskin Walker
Ein Völk, Ein Reich, Ein Strasse
Archive link for all you fags who always complain about MUH DOWNLOADS:
https://archive.org/details/tftt_06
Join our Findom here:
https://hatreon.net/TheOvenmen/