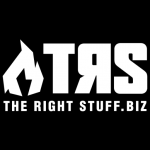 The Death Panel welcome James Karlsson to the pogrom.
GET BEHIND THE PAYWALL TO SEE THIS VIDEO
By The Boomers
Iranian Propaganda!
Fuck Your No Business!
A Cultural Consequence
The Merchant Minute
I'm A-Zooming
The Streets Are Cleaned For Xi
Genocidin' With Biden
Google Home Alone
It's Because They're Black
Gen Z Doesn't Care About Israel
SUBSCRIBE FOR PREMIUM CONTENT!
TRS
PO Box 100
Greeley, PA 18425
NJP Vetting Instructions:
Non- NJP Supporter
Provide preferred email
Under "Subject" select "Vetting"
Select "State"
Provide message demonstrating interest in joining local supporter network
Current NJP Supporter
Log in to your NJP Supporter account
Complete form with relevant information to begin your expedited vetting process
National Justice Party Telegram: t.me/nationaljusticeparty
National Justice Party Supporter Page: https://nationaljusticeparty.com/support/
National Justice Party Supporter FAQ: https://nationaljusticeparty.com/supporters-faq/