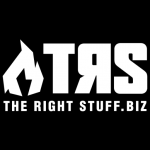 The Death Panel show regime.
GET BEHIND THE PAYWALL TO SEE THIS VIDEO
Manmade Boomers Beyond Your Comprehension
An Increase In Your Hourly Rage
Trump Monitoring Strike
Who Will Build The Stroads?!
This Is Can'tSwim Energy Drink
The ChrisChan Zuckerberg Initiative
Bike Accidents Bro
Musk and Yoohoo
SUBSCRIBE FOR PREMIUM CONTENT!
TRS
PO Box 100
Greeley, PA 18425
NJP Vetting Instructions:
Non- NJP Supporter
Provide preferred email
Under "Subject" select "Vetting"
Select "State"
Provide message demonstrating interest in joining local supporter network
Current NJP Supporter
Log in to your NJP Supporter account
Complete form with relevant information to begin your expedited vetting process
National Justice Party Telegram: t.me/nationaljusticeparty
National Justice Party Supporter Page: https://nationaljusticeparty.com/support/
National Justice Party Supporter FAQ: https://nationaljusticeparty.com/supporters-faq/