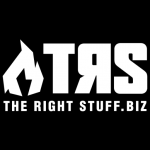 The Death Panel go to the mattresses (and set them on fire).
GET BEHIND THE PAYWALL TO SEE THIS VIDEO
Partyfluid
Lazy African Booking
But I Had Breakfast News
Small Town Parody by Eraser
MikeLetterMedia
Newburgh, Poughkeepsie, Other places I don't give a crap about
Nightmare Neighbors (2 New N Words)
Obama's Sus Chef (geddit?)
Conservative Christians and Muslims
Fuck Your Small Schism
SUBSCRIBE FOR PREMIUM CONTENT!
TRS
PO Box 100
Greeley, PA 18425
NJP Vetting Instructions:
Non- NJP Supporter
Provide preferred email
Under "Subject" select "Vetting"
Select "State"
Provide message demonstrating interest in joining local supporter network
Current NJP Supporter
Log in to your NJP Supporter account
Complete form with relevant information to begin your expedited vetting process
National Justice Party Telegram: t.me/nationaljusticeparty
National Justice Party Supporter Page: https://nationaljusticeparty.com/support/
National Justice Party Supporter FAQ: https://nationaljusticeparty.com/supporters-faq/