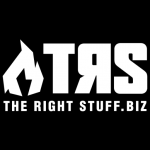 Borzoi joines Alex & Sven to remember the Holocaust.
GET BEHIND THE PAYWALL TO SEE THIS VIDEO
D&D, Vidya, Star Wars
Bill Gigax
Beyond Eggbert
Beyond Double Standards
Edward Chang Exposes YT Hate
Zisblatt: Where Is She Now?
Cycling News (Not What You Think)
The Merchant Minute
SUBSCRIBE FOR PREMIUM CONTENT!
TRS
PO Box 100
Greeley, PA 18425