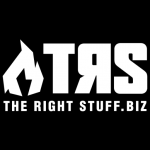 The Death Panel are still freeze-framing Ana Kasparian.
GET BEHIND THE PAYWALL TO SEE THIS VIDEO
Black Fake History Month!
Meat Puppets
The Lego House Exists
AI: Annoying Indian
Combined Arms Statue
Cops Are The Real Niggas
Daqua Dimed Out Doe
Myles Power Morales
Spear Chuckie
Groidratic Equations
SUBSCRIBE FOR PREMIUM CONTENT!
TRS
PO Box 100
Greeley, PA 18425