No FTN this week, get excited for FTN at NJP next week. I summarized your firmware update for this week here. In the meantime, I've had a few people ask me about this set of pivotal deep dives (in particular part 2, starts at 50 mins in). If you've ever wondered how millions of illegal migrants around the world somehow have $12K-20K in cash to pay traffickers up front to get them into the U.S. and other target (White) nations, the answer is one often overlooked element of the Jewish global financial system.
Episode Timestamps:
00:00:00 - Part 1: Jazz and Ethnarch tackle the methods of 3rd world migration
00:50:00 - Part 2: Jazz and James Allsup deconstruct the world of microfinance and how U.S. tax dollars are used as seed money for multi-billion dollar subprime lenders in Latin America whose sole purpose is to fund human smuggling operations in the form of debt slavery via migrant loans for passage into the U.S.
01:48:00 - Part 3: Jazz and James Allsup discuss how Ivanka Trump, as a proxy for Jared Kushner, played an integral role in exporting the "success" of Jewish finance capital's predatory lending portfolio in Latin America to Africa
See vintage Kyle!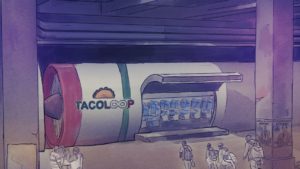 FTN RSS: http://fash-the-nation.libsyn.com/rss
Jazzhands' Telegram: t.me/jazzhandsunbanned
Warren's Telegram: t.me/warrenbalogh88
National Justice Party Supporter Page: https://nationaljusticeparty.com/support/
National Justice Party Supporter FAQ: https://nationaljusticeparty.com/supporters-faq/
Get Vetted for National Justice Party Supporter Groups: 
Scroll to the bottom under the section "Send us a message."
Enter an email, select "Vetting" from the Subject drop-down menu, and send in your vetting request
Justice Report News: https://justicereport.news/
Antelope Hill Publishing:  https://www.antelopehillpublishing.com/