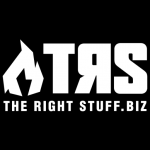 The Death Panel go back to the proverbial mass grave surrounded well.
GET BEHIND THE PAYWALL TO SEE THIS VIDEO
"Last Christmas" by Svam!
Mail
The Biggest Trade in WNBA History
CyberScheindlin
Mexicans Can Draw
Deny The Holocaust In Hell!
The Merchant Minute
Yankin' My Weirnak
Yankin' My Weiss
Shave And A Haircut
SUBSCRIBE FOR PREMIUM CONTENT!
TRS
PO Box 100
Greeley, PA 18425