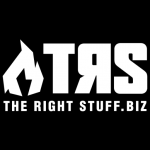 The Death Panel's electricity is still on, and we know why.
GET BEHIND THE PAYWALL TO SEE THIS VIDEO
"Finkel, Finkel, Finkel"
Gayop Memory Lane
40K Households Targeted
Bricks
2022 DECEMBER GLOBAL HOLIDAYS
Just The Tip
Fake ID
No Drugs, No Slurs, No Attitudes
HOW MUCH YOU TIP, CCP?!
SUBSCRIBE FOR PREMIUM CONTENT!
TRS
PO Box 100
Greeley, PA 18425