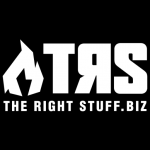 The Death Panel are looking at a wonderful opportunity.
GET BEHIND THE PAYWALL TO SEE THIS VIDEO
Wrong Mug
The Safety Bantz
Google Bombs
You Can Fix A Ford
Judeophobia
Darrel Brooks Update
"Jews Subvert"
Weaponizing Energy
2023 Winter Survivors
Kayne West Matters
When God Blows Up A Pipeline...
SUBSCRIBE FOR PREMIUM CONTENT!
TRS
PO Box 100
Greeley, PA 18425