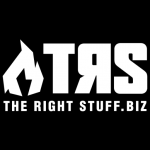 The Death Panel have found a new code of law, you should look it up.
GET BEHIND THE PAYWALL TO SEE THIS VIDEO
Natural Chauvinist
There is a word for this
Fetterman Will Let You Down
Compound Interest on Zeke
"I've Been Thinkin' About Jews"
Take a Ba'ath, Jews
"Parade Suspect"
YOU MUST NOT BREACH!
Nom Duh Gerr
SUBSCRIBE FOR PREMIUM CONTENT!
TRS
PO Box 100
Greeley, PA 18425