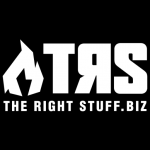 The Death Panel turn off the lane assist and hit the gas.
GET BEHIND THE PAYWALL TO SEE THIS VIDEO
The Rapture!
Voting!
Gimme Five Applebees for a Quarter
Fake Tits on an L
FBI Ran Out Of Livestreamers To Swat
I Feel Mogged
Rob Port: Rising Star
Colon Cops Again
Fags In Charge
Dark Mode Nigga
Miles Per Nigga
SUBSCRIBE FOR PREMIUM CONTENT!
TRS
PO Box 100
Greeley, PA 18425