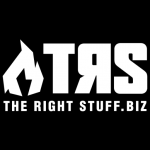 Mike & Sven can't see you, so you can't see them either.
GET BEHIND THE PAYWALL TO SEE THIS VIDEO
A Niggerous Defense
Deepfake A Republican Spine
DON'T GET ANGRY!
The Merchant Minute
Pro White Ain't Enough
The Colon Cops
Stabbings
Canadian Truckers Allow Pervert To Teach Shop
SUBSCRIBE FOR PREMIUM CONTENT!
TRS
PO Box 100
Greeley, PA 18425