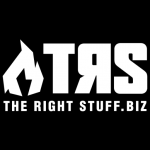 The Death Panel become crystallized in their weird views.
GET BEHIND THE PAYWALL TO SEE THIS VIDEO
That Unique 4th Shooting
Garage Projects
Upside-down Twerking
Those Other 4th Shootings
Creamer Memes
The Hotep Offensive
It's A BBQ
What's This NRX Shit!?
Judgement of the King of the Bronx
Denyles Power
SUBSCRIBE FOR PREMIUM CONTENT!
TRS
PO Box 100
Greeley, PA 18425