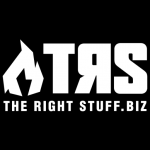 The Death Panel do valuable research and data analysis.
GET BEHIND THE PAYWALL TO SEE THIS VIDEO
A Tale Of Two PsyOps
Night of the Living Unborn
Don't Do Dis
Take Me To Das Kapital
Duck Sauce Killer
Is Any Fast Food Safe?
The Most Depressing Game
Deadrick Eugene
Bloodbath & Beyond
Growing Unruliness
SUBSCRIBE FOR PREMIUM CONTENT!
TRS
PO Box 100
Greeley, PA 18425