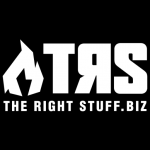 Welcome back borthers! The Death Panel hope you've had a nice Christmas. Last week we recorded some extra content so that you'd have a show to consume today. We'll be back in action (behind the paywall) on Wednesday.
GET BEHIND THE PAYWALL TO SEE THIS VIDEO
"God Jul"
Ganolis
Misinfo Disinfo
Med Letter Media
My Sweet Lord
SUBSCRIBE FOR PREMIUM CONTENT!
TRS
PO Box 100
Greeley, PA 18425