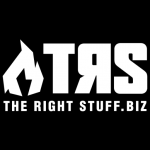 TDS386 from December 28, 2018! Enjoy and have a Merry Christmas!
The Death Panel revisit Hidden Colors and try on some grills.
Hidden Colors: We Wuz Crimmus
1:19:55 Suicidal Solidarity
Nibba Claus Stealin' Presents
$30 To Free Grandma
Hidden Colors: Buck Breaking
ALRIGHT
Hidden Colors: Battle Royal
SUBSCRIBE FOR PREMIUM CONTENT!
TRS
PO Box 100
Greeley, PA 18425