 James and Borzoi venture deep innawoods on a quest for hyperborean artifacts before discussing Donald Trump's SPAC pump and dump, Jewish Chinese Foreign Agent Steve Wynn's return to GOP fundraising, and Borzoi's, resigned tolerance of Pablo Picasso. After the break, it's critical employee, walkouts, a derail into Elder Scrolls analogies, and new information about the full-court press by Bill Gates, BlackRock and the meat industry to normalize fungal and embryonic meat. If it's Sunday...
Get Vetted:  [email protected]
FTN Weekend RSS: http://fash-the-nation.libsyn.com/rss
FTN Telegram: t.me/fashthenation
Dissident Mag: http://dissident-mag.com
Get KosChertified: HERE
Antelope Hill Publishing:  https://www.antelopehillpublishing.com/
---
See Kyle!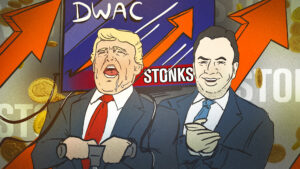 Episode Topics:
00:04:00 Borzoi's Book Club
00:12:00 SPAC Yo Truth
00:30:00 Where There's Pumping, There's Dumping
00:53:00 Mooch Chimes In
01:01:00 Adelson's Replacement
01:09:00 Picasso Respecting
01:24:00 BREAK
01:26:00 Critical Walkouts
01:36:00 Chicago Is For The Nords
01:46:00 B.A.N.T.S
01:56:00 Limp Bizkit Planet
02:12:00 Meat Mimicry
02:31:00 Thanks, Bill Gates