On the 20th anniversary of 9/11, Jazz and James pause and neverforgetti the depth of Israel's involvement, as newly released FBI documents confirm the degree to which Jews had prior knowledge about the attacks. Fresh details have also emerged about a meeting between Hollywood execs and Pentagon officials to "dream up" new terror scenarios for use in propaganda to support the forthcoming war and gay opping of Saddam. Fast forward two decades and DHS' John Cohen is desperately trying to connect Taliban "terrorism" to White domestic "terrorism" in America. Then it's mandate shots and why the galaxy/grug brain alliance of vax disrespecters has the most rational take on the real threat of mass vaccinations. After the break, James goes on a math bender to analyze impacts to employment (and denial of unemployment benefits) for those who refuse the mandate as well as the vax respecters who quit if their employer doesn't adopt a mandate. If it's Saturday, it's FTN!
Get Vetted:  [email protected]
Podcast RSS: http://fash-the-nation.libsyn.com/rss
FTN Telegram: t.me/fashthenation
Dissident Mag: http://dissident-mag.com
Dissident-Mag RSS: http://dissident-mag.com/feed/
Get KosChertified: HERE
Get VirtualShield: HERE
Antelope Hill Publishing:  https://www.antelopehillpublishing.com/
See Kyle!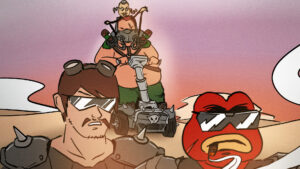 Episode Topics:
00:00:00 - Dancing Mossad Terrorists
00:20:00 - Tip of the Jewberg
00:35:00 - Jewish Terror Fanfic
01:05:00 - Mad Max Mandate
02:00:00 - Galaxy/Grug Brain Alliance
02:37:00 - BREAK
02:40:00 - One-Two Jab
03:00:00 - Semitic Trend Lines
03:30:00 - Limits of Debt Slavery
03:44:00 - Endokomuna Fashwave PRL