Jazz and James wish Il Duce HBD and tell you what to think about Deborah Lipstadt's appointment to Biden's anti-semitism Jewish terrorism envoy and their urgency to de-politicize "anti-semitism". Our favorite Uncle Joe has some advice for Laura Loomer, BOLO for J-Ops, and Jazz builds on Striker's stunning exposé of the conservative casting couch run by an Israeli pornographer. After the break, James digs into the social media master blacklist and the long view on the coming Betametaverse.
Get Vetted:  [email protected]
Podcast RSS: http://fash-the-nation.libsyn.com/rss
FTN Telegram: t.me/fashthenation
Dissident Mag: http://dissident-mag.com
Dissident-Mag RSS: http://dissident-mag.com/feed/
Get KosChertified: HERE
Get VirtualShield: HERE
Antelope Hill Publishing:  https://www.antelopehillpublishing.com/
See Kyle!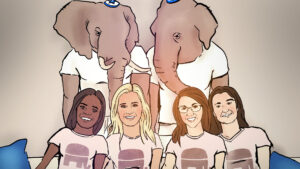 Episode Topics:
00:00:00 - HBD Il Duce
00:25:00 - Anti Anti Semitism
00:35:00 - Big Applebaum
00:45:00 - BOLO J-Ops
01:00:00 - Casting Couch Conservatism
01:30:00 - CPACKED
02:15:00 - Patriot Act Lightswitching
02:50:00 - Kosher Saltman
03:10:00 - Betametaverse
03:37:00 - Endokomuna Fashwave PRL