Jazz and James undertake corrections, collections, and augmentations before the WNTSB affirms the FAA decision to deny Bezo his astronaut wings, Amelia Earhardt may in fact be a tranny, Pegasus shots you won't hear anywhere else, and the Toka on the horizon. If it's Sunday, it's FTN!
Podcast RSS: http://fash-the-nation.libsyn.com/rss
FTN Telegram: t.me/fashthenation
Dissident Mag: http://dissident-mag.com
Dissident-Mag RSS: http://dissident-mag.com/feed/
Get VirtualShield: HERE
Get KosChertified: HERE
See Kyle!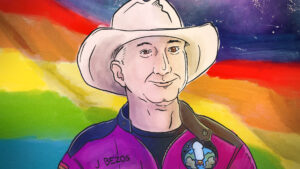 Episode Topics:
00:00:00 - Moral Confidence
00:30:00 - WNTSB Concurs
01:00:00 - Earhardt Revisionism
01:23:00 - BREAK
01:26:00 - NSO/Pegasus Shots
01:56:00 - Zero Days w/ Jewish Clicks
02:20:00 - Simple As Authoritarianism
02:40:00 - Toka Majorities
03:00:00 - Legion - Za długo zbyt często tak mało