James reveals his new favorite music genre before Jazznds starts doling out shots on the JBS hack and the perfectly scripted shitstorm for instituting the Great Reset. From SolarWinds to the Colonial Pipeline, wargame simulations are being run for a doomsday scenario "cyber-pandemic" targeting global financial infrastructure. With media, pundits, politicians, and spooks in full FUD mode hyping the dire consequences of such an event, the Jew-backed think tank Carnegie Endowment for International Peace has all the answers for solving this "crisis". Meanwhile, RAND Corp published a report on 4 major conspiracies along w/ their recommendations for de-escalation, which are now playing out w/ the UFO limited hangout, renewed interest in the Wuhan lab leak theory, and soft-peddling Bill Gates criticism. After the break, James dives into Peter Thiel's Citizen app and its nefarious purposes. If it's Sunday, it's FTN!
Podcast RSS: http://fash-the-nation.libsyn.com/rss
Dissident Mag: http://dissident-mag.com
Dissident-Mag RSS: http://dissident-mag.com/feed/
Get VirtualShield: HERE
Get KosChertified: HERE
See Kyle!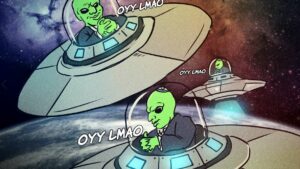 Episode Topics:
00:00:00 - Meatless Lil Dicky
00:10:00 - JBS Hack + Beyond Meat
00:25:00 - Cyber Polygon 2021
00:40:00 - 21st Century Jewish Piracy
01:00:00 - Putting the Bugs in Bugmin
01:25:00 - Carnegie Report
01:45:00 - Conspiratorial Empathy
02:00:00 - BREAK
02:04:00 - LEOAAS
02:25:00 - Not the Pre-Crime You Think It Is
02:45:00 - Citizen J
02:53:00 - Legion "Avalon Wyspa Mgieł"