 The clout streak continues as Jazznds and James grease the skids for testimony further confirming the trap set for capitol protestors by the jignat spec ops domestic terror team installed by Trump in the waning days of his presidency. Tucker emerges as a QAnon apologist who'd rather talk about Chinese hegemony and hyperinflation, fragile tendencies stem from the perils of deferring firmware updates when you can't let go of stale features, the six million layers of Jewish power dynamics that led to the death of fellow denier Jamal Khashoggi, Joe Manchin is once again cast as the shabbos fall goy in the flop for 15, and fresh analysis emerges from the Stockton UBI experiment that obliterates conservative cold takes on the purported merits of austerity. If it's Sunday, it's FTN!
Podcast RSS: http://fash-the-nation.libsyn.com/rss
Dissident Mag: http://dissident-mag.com
Dissident-Mag RSS: http://dissident-mag.com/feed/
Get VirtualShield: HERE
Get KosChertified: HERE
See Kyle!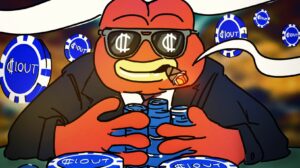 Episode Topics:
00:00:00 - Clout Casino Cash Me Out
00:15:00 - Pentagon Shot Greatest Hits
00:23:00 - Walker Testimony
00:30:00 - WIN95WN
00:55:00 - Backsliding Into Incoherence
01:15:00 - Tucker's QAnon Apologia
01:38:00 - BREAK
01:43:00 - Jignat Death Squads
02:00:00 - Offloading 666
02:15:00 - Orb of Anti-Semitism
02:30:00 - Israel and Russia Semitic Super Friends
02:40:00 - Khashoggi Denial Posting
02:55:00 - Israeli Pegasus Killed Khashoggi
03:05:00 - Flop for 15
03:20:00 - Stockton UBI White Pills
03:30:00 - Outro