Jazz and James shill for official Chinese Communist Party propagandist Ed Chang's new book "Cultured Grugs: Dispatches From America in Collapse", the ultimate shots on Biden's Purim Syria strike, pipeline politics and taking out Assad, what JINSA wants JINSA gets, Israel joins CENTCOM, Israeli nuke facility at Dimona gets a major addition, and Noahidism eggsblained. In the second half, it's pure, unadulterated CPAC/AFPAC audio reacts. If it's Sunday, it's FTN!
Podcast RSS: http://fash-the-nation.libsyn.com/rss
Dissident Mag: http://dissident-mag.com
Dissident-Mag RSS: http://dissident-mag.com/feed/
Get VirtualShield: HERE
Get KosChertified: HERE
See Kyle!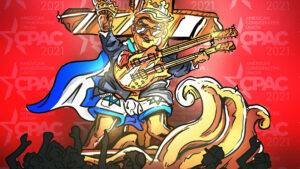 Episode Topics:
00:00:00 - BUY CCP BOOK
00:10:00 - The Night Before Purim
00:30:00 - Pipeline Politics
01:00:00 - 100 Days of Gay Ops
01:10:00 - Give JINSA Whateva the Fuck It Wants
01:20:00 - U.S. Department of IDF
01:30:00 - HGTV Presents Dimona Makeover
01:40:00 - Rainbows for Moloch
01:45:00 - BREAK
01:47:00 - Finkel Runes
02:07:00 - Bravecuck
02:15:00 - Speech Impompeoments
02:30:00 - Abraham Aggords
02:40:00 - Shining City on Mt. Sinai
02:55:00 - Take Home a Black Child
03:05:00 - Judeo Non-White Values
03:15:00 - Surprise!
03:30:00 - Outro