Jazznds and James run the gamut of the latest Capitol aftershocks, including the predictable shift in conservative strategy and rhetoric from Limbaugh demanding pardons for Kushner to Tucker lionizing a Jewish Trump tranny as the hero of the Capitol protests, My Pillow nnnguy demands martial law, Griftnats feel the heat, Trump signs the Special Envoy to Monitor and Combat Anti-Semitism Act, the Pentagon shot gets even more confirmation, the permanence of QAnon, incoming blanket amnesty for 40+ million, Trump's "fair access" banking rule gets finalized, Mexico thumbs its nose at Trump's new NAFTA as Pompeo wiles out, George Karfunkel muddies the waters of his $116M Kodak steal, and a number of choice bottom of the stack pieces. If it's Sundey, it's FTN!
Podcast RSS: http://fash-the-nation.libsyn.com/rss
Dissident Mag: http://dissident-mag.com
Dissident-Mag RSS: http://dissident-mag.com/feed/
Get VirtualShield: HERE
Get KosChertified: HERE
See Kyle!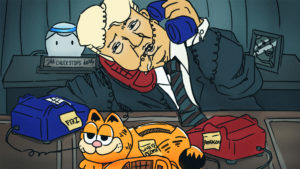 Episode Topics:
00:00:00 - Breaker Brains
00:20:00 - My Pillow Fortress
00:40:00 - Very Serious Guys
01:00:00 - Trump Anti-Semitism Bill
01:25:00 - Shots Confirmed
01:40:00 - Permanence of QAnon
01:53:00 - BREAK
01:55:00 - Blanket Finkelthink
02:15:00 - Trump Fair Banking Rule
02:40:00 - Kodak Clawback
02:50:00 - Bottom of the Stack
03:06:00 - Outro