Jazznds and James hit the ground running with the first FTN of 2021 by rewriting the obituary of recently deceased Jewish fixer and PR consultant Howard Rubenstein to accurately reflect decades of subversion via Jewish mega networks, including Rubenstein's involvement, along with Roy Cohn, in the birth of Fox News and its origins under the Reagan administration as a partnership between a fledgling Rupert Murdoch/Richard Mellon Scaife and the CIA/NSC. The nnnguys also look into the reason behind Kushner Co.'s billion-dollar bond/real-estate liquidation blitz, the timeless tale of U.S.-fabricated pretext for hostility with Iran and well akshuallying Zionist Jew Gil Troy's well akshuallying of the 1619 project after the break. If it's Saturday night, it's FTN!
Podcast RSS: http://fash-the-nation.libsyn.com/rss
Dissident Mag: http://dissident-mag.com
Dissident-Mag RSS: http://dissident-mag.com/feed/
Get VirtualShield: HERE
Get KosChertified: HERE
See Kyle!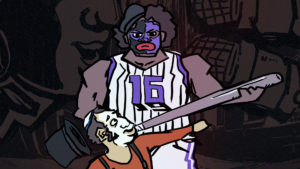 Episode Topics:
00:00:00 - MF Coof
00:15:00 - Kleptocratic Shots
00:28:00 - Howie Rubenstein
00:40:00 - Seedy Clientele J List
01:00:00 - Origin Story of Conservative Media
01:20:00 - Kushner Cash Grab
01:48:00 - BREAK
01:51:00 - Sweatless Success
02:10:00 - 1619 Well Akshually
02:30:00 - Curse of Scam
03:05:00 - Outro