Jazznds and James hit the ground running in the FREE midweek FTN to blow Rick Wiles' cover wide open before nnndiving nnndeep into the Jewish history behind the Scofield Bible, the origins of dispensationalism, Christian Zionism, and the century-long transformation of American Evangelical Christianity into a tool for Jewish power and domination. After the break, it's a double lighting bolt round of shot-calling on the Biden cabinet, Steve Mnuchin's $455B shuffle, what is revealed by Trump's pay-to-play pardon scheme, the Section 230 veto threat, colliding conservative narratives in Georgia as Parler censors #WriteInTrumpforGA while simultaneously serving hardcore porn to boomers, Rush and Tucker get lightswitched, and an "anti-gay" Orban/Finkelstein acolyte gets busted at a gay orgy in Belgium. If it's Thursday, it's FTN!
Podcast RSS: http://fash-the-nation.libsyn.com/rss
Dissident Mag: http://dissident-mag.com
Dissident-Mag RSS: http://dissident-mag.com/feed/
Get VirtualShield: HERE
Get KosChertified: HERE
See Frontierland!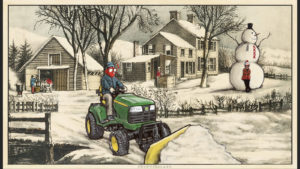 Episode Topics:
00:00:00 - Aspirational Mediocrity
00:10:00 - Wilin Out
00:24:00 - Log Cabin Hitlerism
00:40:00 - Firing Squad Copium
00:52:00 - NNNDispensationalism NNNDive
01:00:00 - DPPZism
01:24:00 - Conmin Scofield
01:40:00 - Tel Avivevangelism
02:00:00 - Pastor John Haganah
02:10:00 - Displacement Theology
02:24:00 - BREAK
02:25:00 - Joe BlackRock
02:45:00 - Steve Mnuchin Shot
02:55:00 - Trump Pardon Pay-To-Play
03:00:00 - Section 230 Trope Busting
03:10:00 - Parler Porno Push
03:20:00 - Hungary for Gay Orgys
03:37:00 - Outro