 Jazz and Mike put in some work in the first half peeling back the layers upon layers of adopted black virtue signal babies in Amy Coney Barrett's pozzed People of Praise sect while unpacking the requisite finkleframing, Roe copes and other fertile ground on which plan-trusting is being sown, and the origins and intent of the American Law Institute - of which Barrett is a member - and how it has been used to effectively rewrite case law and Judaize court rulings for almost a century. In the second half, Jazz and James discuss the plans being laid for an exploding trend of reverse mortgages for everyone, Epstein's flight logs, and Ron Perelman's fall from chutzpah. If it's Sunday, it's FTN!
Podcast RSS: http://fash-the-nation.libsyn.com/rss
Dissident Mag: http://dissident-mag.com
Dissident-Mag RSS: http://dissident-mag.com/feed/
Follow Us on BitChute: https://www.bitchute.com/channel/twn0Lh90YxuC/
Get VirtualShield: HERE
Get KosChertified: HERE
See Kyle before midnight!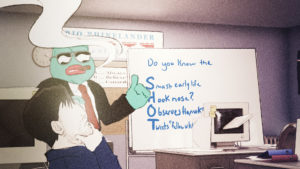 Episode Topics:
00:00:00 - Lower Case Cat Ladies
00:20:00 - Negros of Praise
00:50:00 - Roe v. Copes
01:10:00 - American Lie Institute
01:50:00 - I Can Into BTC
02:00:00 - BREAK
02:02:00 - Cash Out Real Estate Conquest
02:30:00 - Lolita Mileage Rewards
02:45:00 - Fall From Chutzpah
03:17:00 - Outro