 Jazz and James update your firmware on the Israel-Bahrain deal and what more is on the way, a Kodak pump, dump, and loot booster rocket to send your jimmies even further into orbit, the parallels between what Trump/Kushner/Carson are doing with HUD today and how jignat GOP megadonor Larry Mizel and others defrauded HUD under Reagan in the 80s — and got away with it, future black agricultural debtors of America and the purported white supremacy of John Deere, how big corporations like Wells Fargo, JPMorgan, and BlackRock are loudly supporting BLM while quietly giving millions to law enforcement, NFL fans boo anti-racism at the opening game that few watched, and Netflix's "Cuties" Israeli producer scrubs his internet presence. If it's Sunday, it's FTN!
Podcast RSS: http://fash-the-nation.libsyn.com/rss
Dissident Mag: http://dissident-mag.com
Dissident-Mag RSS: http://dissident-mag.com/feed/
Follow Us on BitChute: https://www.bitchute.com/channel/twn0Lh90YxuC/
Get VirtualShield: HERE
Get KosChertified: HERE
Oh say can you see Kyle?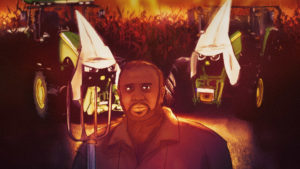 Episode Topics:
00:00:00 - Imploding Arab League BDS
00:30:00 - Kodak Booster Rocket
00:50:00 - Morning in Weimerica
01:35:00 - BREAK
01:38:00 - Future Black Debtors of America
02:05:00 - White Supreeemacy of John Deere
02:25:00 - "Woke" Capital
02:38:00 - NFL Doubles Down on Brown
02:48:00 - Pura Coincidencia, Bro
03:00:00 - Outro