James is back, Pitnnnguy McFeels tells you the correct way to roast a chuck, FTN merch has arrived, polling confirms the absolute state of negro fatigue and how 2 months of anti-white bigotry, agitprop, and nation burning failed to move the needle, the risk of politicizing normie escapes, whiteness on trial, and the squad receives the Steve King treatment. In the second half, a piss earth shit storm is a brewin, the generational impact of Trump's holocaust for browns presidency, and the Jewish long game on the Affirmatively Furthering Fair Housing rule. If it's Sunday, it's FTN!
Podcast RSS: http://fash-the-nation.libsyn.com/rss
Subscribe to Dissident-Mag RSS Feed: http://dissident-mag.com/feed/
Get VirtualShield: HERE
Get KosChertified: HERE
Did you see Kyle's art?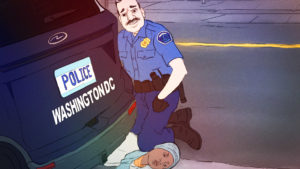 Episode Topics:
00:00:00 - Roast the Chucks, Smoke War Now
00:06:00 - FTN Merch Announcement
00:11:00 - Absolute State of Negro Fatigue
00:40:00 - Monumental Cucking
01:05:00 - Neoliberal Pastimes
01:30:00 - Omar Leavin Omar Gone
01:42:00 - BREAK
01:45:00 - Piss Earth Shit Storm
02:25:00 - Holocaust Presidency
02:40:00 - The HUD Rule Shot
03:08:00 - Outro