 Jazz and James give some low and slow tips for the best hotstuff before delving into SCOTUS ruling reacts, the eternal new normal of white lynchings and pogroms, Blue Flu, Mandela golems, and a skewering of Hazony's entirely coincidental attempt to rehabilitate Alexander Hamilton as the new American Nationalist™ founding father. If it's Sunday, it's FTN!
RSS: http://fash-the-nation.libsyn.com/rss
Get VirtualShield: HERE
Get KosChertified: HERE
Did you see Kyle's art?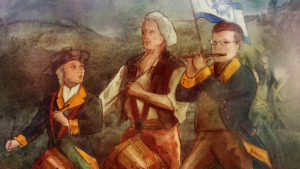 Episode Topics:
00:00:00 - Hotstuff ProTips
00:10:00 - Prove You're Not a Dreamer
00:35:00 - Pogroms Eternal
01:00:00 - The Essence of Blue Flu
01:10:00 - Mandela Golems
01:25:00 - BREAK
01:27:00 - Triggering Hazony
01:45:00 - Based and Public Debt Pilled
02:20:00 - Just Say No for the Win
02:42:00 - Outro