 With West Bank and Jordan Valley annexation on the horizon, Jazz and James build on the concept of "Finkel Think" as a method for controlling, managing, and manipulating political destinies of white European countries for Israeli interests. The rise of Netanyahu, Putin, Trump, and fake nationalists across Europe and Latin America all share a few common threads: Chabad-Lubavitch, Arthur Finkelstein, and a cadre of other notable players. The WNTSB also gets some serious vindication. If it's Sunday, it's FTN!
RSS: http://fash-the-nation.libsyn.com/rss
Get VirtualShield: HERE
Get KosChertified: HERE
Did you see Kyle's art?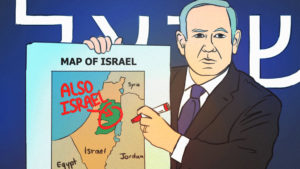 Episode Topics:
00:00:00 - Annexation Nation
00:25:00 - Ancient Themes
01:00:00 - Shine a Light
01:22:00 - BREAK
01:24:00 - New Js Same as the Old Js
02:04:00 - 2012 Israeli Collusion Flop
02:24:00 - BREAK
02:26:00 - WNTSB VINDICATED
02:56:00 - Outro