 Jazz and James finally address the critically divisive issue of pickup truck bed canopies before pivoting to the integration horror show unfolding in Georgia, the lives of honorable white men in the process of being ruined forever, Armed Robbery's suicide by society, and 6 million Americans cutting the cable/streaming cord after being force-fed and endless barrage of grotesque suitcase handle lips. In the second half the boys take a deep-dive into the birth of the modern kosher sandwich of American two party politics and its contemporary architect(s), leaving no sacred cows left unslaughtered. If it's Sunday, it's FTN!
RSS: http://fash-the-nation.libsyn.com/rss
Get VirtualShield: HERE
Get KosChertified: HERE
Did you see Kyle's art?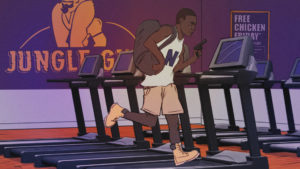 Episode Topics:
00:00:00 - Truck Canopy Nationalism
00:10:00 - Show Starts Here
00:35:00 - Suicide by Society
01:15:00 - Cut the Lips
01:29:00 - BREAK
01:32:00 - Foreskin Intervention
02:02:00 - Birth of a Sammich
02:34:00 - A 6 Pointed Star Was Born
02:45:00 - Hungarian Puppet State
03:17:00 - Dindu Vibrations