On day 30 of government shutdown and day 11 of a total media blackout on the status of RBG, McFeels and Halberstram breakdown the latest on the political machinations, including Trump's rejected pro forma offer to Democrats as a box-checking exercise meant to shift additional blame to the Dems for the shutdown as federal employees are set to receive a second round of $0 paychecks in the week ahead. Then it's onto next steps Trump must take or risk political suicide, the SOTU showdown (continued), Mueller-Buzzfeed dust-up, Chris Christie op-ed on Jared Kushner, Dems' Mea Culpa 2020, Gavin Threat Level Yellow, and more news from Zimbabwe. If it's Sunday, it's FTN!
Cred for this week's cover art goes to European Apache: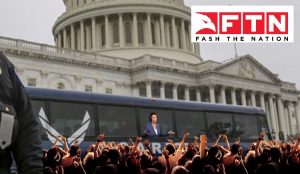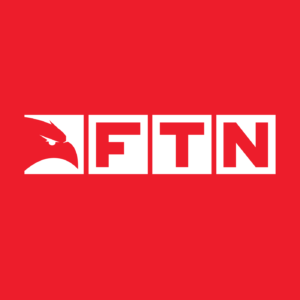 Direct Download: HERE
Show page: http://fash-the-nation.libsyn.com/
RSS: http://fash-the-nation.libsyn.com/rss
Facebook: https://www.facebook.com/fashthenation/
YouTube: https://www.youtube.com/FTNMedia
FTN Focus: Third Way Wall Positionism Deep-Dive: https://therightstuff.biz/2019/01/16/ftn-focus-third-way-wall-positionism/
Episode Topics:
00:00:00 - Pro Forma Baited Hook
00:30:00 - RBG Media Blackout
00:38:00 - SOTU Showdown 2.0
01:00:00 - Europa Report
01:11:00 - Mueller's Buzzfeed Rebuke
01:17:00 - Media Impeachment Montage
01:34:00 - Kushner's "Family Matter"
01:54:00 - Mea Culpa 2020
02:02:00 - Gavin Threat Level: Yellow
02:18:00 - Bottom of the Stack
02:28:00 - Outro
All Hands on Deck: The number one priority is to maintain pressure on the White House, Mitch McConnell, and Lindsay Graham.
Trump has repeatedly referenced the deluge of phone calls and emails in support of his shutdown stance. Hold the line.
Step 1: Call/email the White House and demand Trump not cave on wall funding and NO AMNESTY. He must ride out the shutdown in order to inflict pain on govies and entitlement recipients in the coming weeks. Dems will eventually cave. Trump must have an iron resolve on this.
White House:
Phone: (202)-456-1111
Email: https://www.whitehouse.gov/contact/
Step 2: Call Mitch McConnell's office in DC and Lexington and tell them that Mitch must not bring a bill to the Senate floor for a vote without wall funding. Tell them we are watching Mitch and that he must passionately support the president's agenda or say goodbye to Washington.
Mitch McConnell:
DC: (202)-224-2541
Lexington: (606)-864-2026
Additional phone numbers: https://www.mcconnell.senate.gov/public/index.cfm/officelocations
Step 3: Call Graham and McCarthy and tell them voters will not accept any form of amnesty as a part of any deal.
Lindsay Graham:
DC: (202) 224-5972
Additional Phone Numbers: https://www.lgraham.senate.gov/public/index.cfm/office-locations
Kevin McCarthy:
DC: (202) 225-2915
Additional phone numbers: https://kevinmccarthy.house.gov/contact/offices