McFeels and Halberstram react to the reaction to Trump's prime time speech (precisely what we requested!) and its broader context in the shutdown fight, Chuck and Nancy's bad optics hari-kari hostage tape, media fact-checkers in a tailspin, the merits of emergency declarations vs. insurrection invocations, why Mattis' ouster was essential, and the wonders of Little Mogadishu. If it's Thursday, it's FTN!
Get behind the paywall to access the show!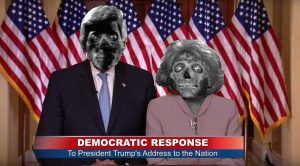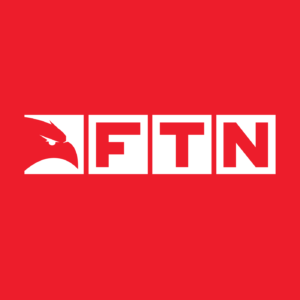 Episode Topics:
00:00:00 - Intro
00:03:00 - Prime Time Speech Reaction Reaction
00:14:00 - Hari-Kari Hostage Tape
00:30:00 - Well Agshually
00:51:00 - Voortrekker Report
00:58:00 - Emergencies vs. Insurrections
01:10:00 - Unessential Personnel
01:19:00 - Little Mogadishu
All Hands on Deck: The number one priority is to maintain pressure on the White House, Mitch McConnell, and Lindsay Graham.
Trump has repeatedly referenced the deluge of phone calls and emails in support of his shutdown stance. Hold the line.
Step 1: Call/email the White House and demand Trump not cave on wall funding. He must ride out the shutdown in order to inflict pain on govies and entitlement recipients in the coming weeks. Dems will eventually cave. Trump must have an iron resolve on this.
White House:
Phone: (202)-456-1111
Email: https://www.whitehouse.gov/contact/
Step 2: Call Mitch McConnell's office in DC and Lexington and tell them that Mitch must not bring a bill to the Senate floor for a vote without wall funding. Tell them we are watching Mitch and that he must passionately support the president's agenda or say goodbye to Washington.
Mitch McConnell:
DC: (202)-224-2541
Lexington: (606)-864-2026
Additional phone numbers: https://www.mcconnell.senate.gov/public/index.cfm/officelocations
Step 3: Call Graham and McCarthy and tell them voters will not accept any form of amnesty as a part of any deal.
Lindsay Graham:
DC: (202) 224-5972
Additional Phone Numbers: https://www.lgraham.senate.gov/public/index.cfm/office-locations
Kevin McCarthy:
DC: (202) 225-2915
Additional phone numbers: https://kevinmccarthy.house.gov/contact/offices