CORRECTED AUDIO. Mike Enoch drops into the Poz Button this week to cut up the immigration propaganda film, Gangs of New York. Join us as Mike and Borzoi debate the merits of one of Scorsese's lesser works, redbox you on the real history, and uncover the film's sinister narrative.
RSS Feed
Check out the Poz Button website!
Borzoi Twitter: https://twitter.com/ByzantineSnake
Mike Twitter: https://twitter.com/mikeenochsback
Check out where I got my start at the Fatherland
Feel free to contact me at [email protected]
Donations:
If you'd like a review of a specific movie, I've set an arbitrary price point of $100 with the stipulation that I'm going to turn down joke ideas.
If you donate via crypto, email me to let me know what you want. Feel free to remain anonymous.
If you'd like to maintain OpSec, buy a gift card and DM me pictures of the front and back and I'll make the donation on your behalf without ever knowing any of your information
I like cryptocurrency. I'll take any kind so if your preferred form isn't here just get in contact with me at [email protected]
BitCoin: 1NQ1TJ8U1egqAYwawVZ4mjx6CNu4B6vmvM
Bitcoin Cash: 1FiwuvEcAavmwMn9CXtDgK6CD7MBi6Uagr
Litecoin: LTfsjqeTiZVg2cTJbdi9Pdh1hnSTsX7irq
Etherium: 0x420ccaf57e862ba1e33d9bd98d1326d326e18707
Monero: 4B6tD7Dqfx4TWsPx6WehPtgj9n9NVFvUc2cK3ZyE7KYeiN4vRTgWNRBHSdfbDXNYR6gj5krhDjSuSTGs3gq7Yg2J6WywpQ1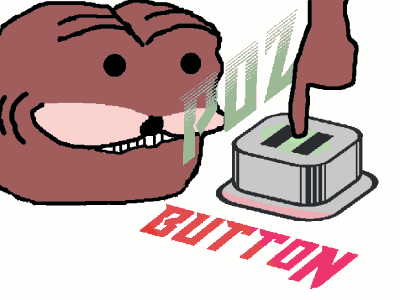 Artwork by @Leitis and @Finley-Field respectively. Contact me on Twitter, Facebook, email, or Discord if you'd like to get into the Poz Button discord where we discuss movies, make artwork for the show, and occasionally just talk about what's going on in the world in a slower and more comfy atmosphere.
Intro song is t e l e p a t h
Ending theme is titled "Home" courtesy of Xurious. Follow him on his Twitter