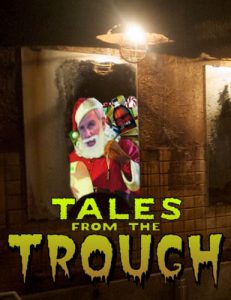 HAPPY HANNAKUH!
Grease up the chimney and stretch out the stockings, this Christmas episode requires no introduction. Jam in the earbuds and crank up the volume. Tales From The Trough is the perfect listening to avoid your relatives asking about your future or to drown out John Lennon's "And So This Is Christmas".
The Ovenmen are confident that this show can keep a convincing smile on your face as you unwrap your third *Cards Against Humanity* expansion pack.
Best enjoyed with your favourite beverage, a quiet secluded spot and a turkey baster.
Direct download:
https://api.spreaker.com/download/episode/13660895/tftt007_01.mp3
SUPPORT THE SHOW:
We are eternally grateful to have our generous advertisers and supporters, but there is no rest for the wicked.
https://hatreon.net/theovenmen/