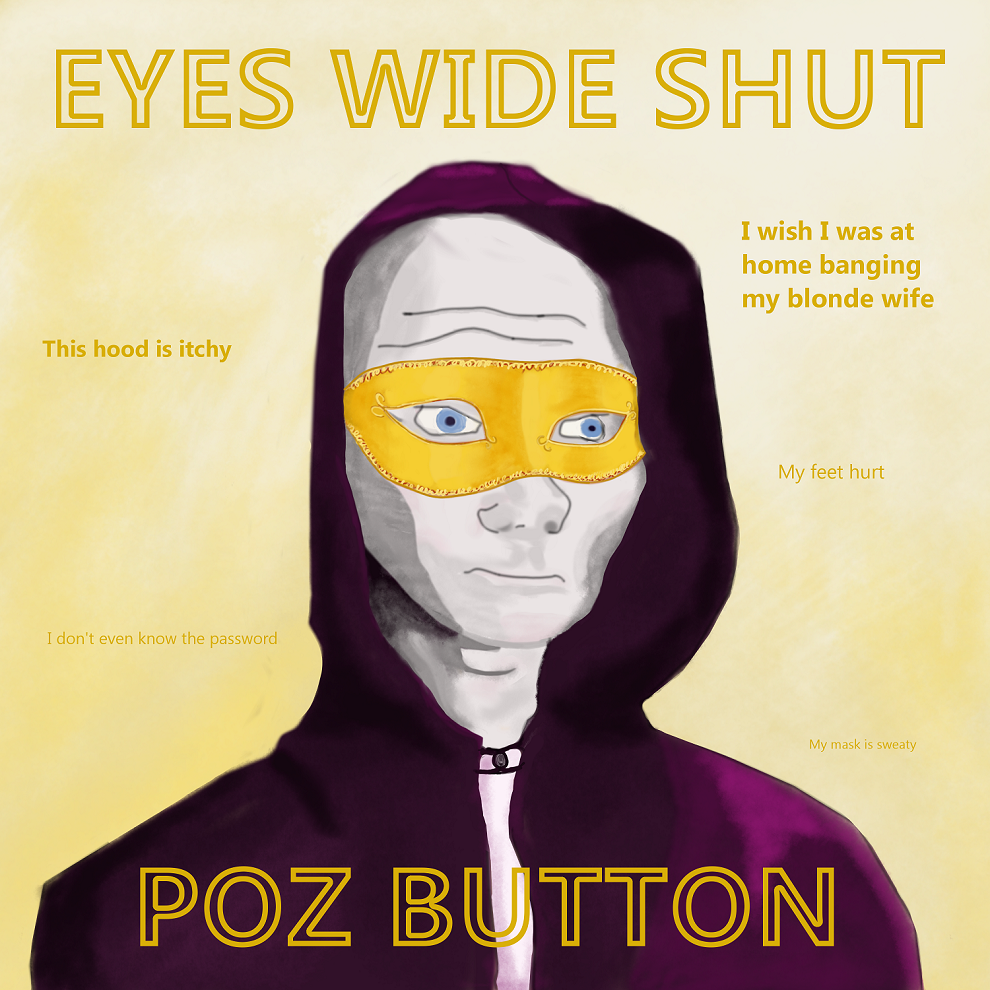 NOW WITH ACTUAL EPISODE DOWNLOAD JEWS (Just Eyes Wide Shut)! An episode so huge it needed to be recorded twice and split into at least two parts. This week on the Poz Button, Borzoi and his guest Russell James, delve into the background history of Eyes Wide Shut, especially with its source material in Arthur Schnitzler's Traumnovelle.
Borzoi Twitter: https://twitter.com/BaizanteenSnek
Hatreon: https://hatreon.net/borzoi
If you'd like to donate via Bitcoin, feel free to drop some coin. Just make sure you get in contact with me if you want your name read or to let me know the movie you'd like reviewed
Artwork by @Leitis on the 504um. Contact me on Twitter if you'd like to get into the Poz Button discord where we discuss movies, make artwork for the show, and occasionally just talk about what's going on in the world in a slower and more comfy atmosphere.
Intro song is t e l e p a t h
Ending theme is titled "Home" courtesy of Xurious. Support him on his Twitter and at his Hatreon.