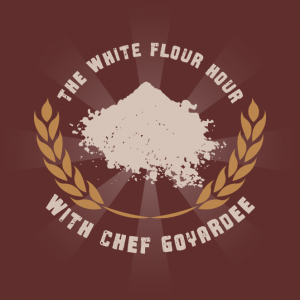 Welcome to The White Flour Hour. This is an alt-right food podcast where cooks, food lovers, farmers, and racists all come together and shitpost about food.
This week we recap personal crises, touch on farming, country food, and how everything is kosher.
Join the Chef, Kevin, Blake Lucca of Wolfman's Activism and Entertainment, and farmer Aaron as Chef gets progressively drunker.
My Grandma's cast iron skillets before I cleaned them up: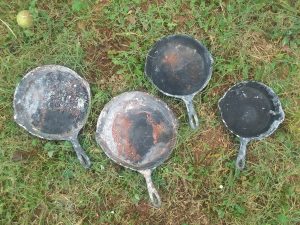 The two must read articles are:
https://www.theguardian.com/us-news/2017/dec/06/why-are-americas-farmers-killing-themselves-in-record-numbers
http://e360.yale.edu/features/where-corn-is-king-the-stirrings-of-a-small-grain-renaissance
Also, If you haven't read the Grapes of Wrath, please do.
RSS Feed: https://media.zencast.fm/the-white-flour-hour/rss
Please send us questions or recipes by emailing: [email protected]
Hosts: Chef Goyardee and Kevin McDonald's
Guests: Aaron and Blake Lucca
Twitter:
@chefgoyardee
@whiteflourhour
@blake_lucca