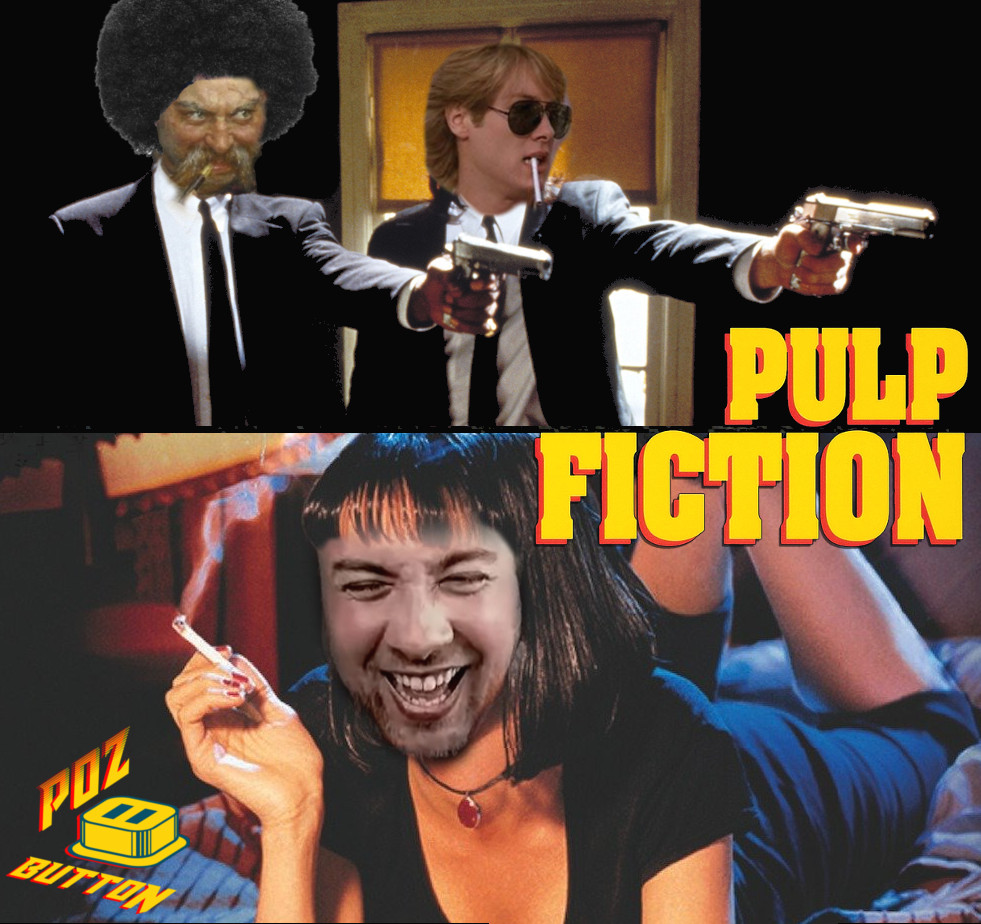 Welcome to Ze Public Button as Borzoi and JF weaponize their combined autism into a thorough deep dive into Quentin Tarantino's Pulp Fiction, with a monologue by Third Rails's Spectre at the end. Join us as we examine the racial fetish politics of Tarantino, the aping of the French New Wave, and even themes of grace and redemption in a movie some call a classic, others call derivative.
Ratings

RSS Feed
Check out the Poz Button website!
And the Poz Button Youtube channel where we stream Poz Button, Mongolian Science Theater 3K, and Third Rail!
Borzoi Twitter: https://twitter.com/ByzantineSnake
JF Twitter: https://twitter.com/JFGariepy
Donations:
I am not receiving donations at this time. I will be rolling out the new sponsorship program soon. Thank you for your continued support and thank you to those who donated. Your episodes will be completed.
Artwork by Miekv
Intro song is t e l e p a t h
Ending theme is titled "Home" courtesy of Xurious. Follow him on his Twitter