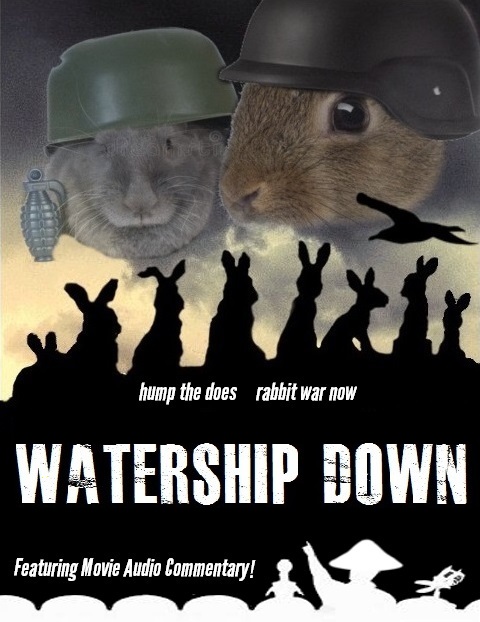 Julius Evola and rabbits? It's more likely than you think. In a Poz Button first, Borzoi talks about a movie he's *really* passionate about: Watership Down. Join him and frequent panelist General Belisarius on an Anabasis romp about wartime rabbits where they talk about Mannerbunds, military discipline, the great men of history, and masculinity around this classic 1978 animated film about rabbits. Movie Commentary in the notes!
RSS Feed
Check out the Poz Button website!
And the Poz Button Youtube channel where we stream Poz Button, Mongolian Science Theater 3K, and Third Rail!
Borzoi Twitter: https://twitter.com/ByzantineSnake
Nick Mason Twitter: https://twitter.com/NMM20c
Titus Flavius Twitter: https://twitter.com/marblemadeflesh
General Belisarius Twitter: https://twitter.com/thegodcasttjc
References and Links
Movie commentary (also in the RSS feed)
Rabbits of Watership Down are realistic
Hermeneutics of gay suspicion / Additional material
Do you care about your co-workers (the story of Bruce) 
Tolstoy and the Battle of Borodino 
Donations:
I am not receiving donations at this time. I will be rolling out the new sponsorship program soon. Thank you for your continued support and thank you to those who donated. Your episodes will be completed.
Artwork by Miekv
Intro song is t e l e p a t h
Ending theme is titled "Home" courtesy of Xurious. Follow him on his Twitter