We have a legit fan on to jam about the news that we were right about.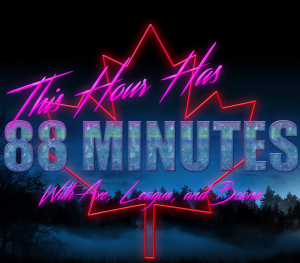 I am Axe in the Deep, joined by co-host League, and guest/fan Cracker Jack. League has a new song for us and I showcase a super-rare Enoch drop to deal with an audio issue. We love you, Mikey, but not in that way.
We can be reached at [email protected], TRS, DS, some youtube mirror comment sections, and everywhere else you would expect to find us.
Bitcoin address: 138qSjWuZd9McANwqf6iDbaV1MWjELz8Sr
Our RSS feed: https://media.zencast.fm/this-hour-has-88-minutes/rss
Buy some coffee from https://risingsuncoffeeco.com/
See content at http://greatwhitenorth.xyz
Upload videos at http://pew.tube
GoFundMe for the dead in SK
https://www.gofundme.com/funds-for-humboldt-broncos
Some stuff mentioned this week:
Truck driver in Humboldt crash worked with Calgary company for 'about a month'

Harjit Sajjan orders crackdown as Canadian Forces Facebook page features racist, vulgar comments
http://www.cbc.ca/news/canada/thunder-bay/kenora-ndp-soprovich-disqualified-1.4614485?cmp=rss
http://nationalpost.com/feature/northern-ontarios-dream-to-secede-reborn-were-treated-like-a-colony
Is this what the National Gallery was willing to 'sacrifice' its multi-million-dollar Chagall painting for?