Flannel haters are fags! More Rice Report! Bigfoot awareness is surprisingly popular! All this and more available for F R E E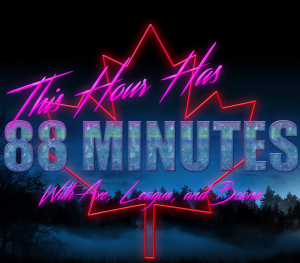 I am Axe in the Deep, joined by co-host League, and intern Johnathan Boone. Our guest this week is Goypolloi.
This week sees the return of the Rice Report, which is also likely more popular than Ontario Premier Kathleen Wynne!
I'm going to try a new recording style next week to see if we can get better audio quality, due to connection issues into rural areas.
We can be reached at TRS, DS, twitter, sometimes comments on youtube mirrors, and at [email protected]
Bitcoin address: 138qSjWuZd9McANwqf6iDbaV1MWjELz8Sr
Our RSS feed: https://media.zencast.fm/this-hour-has-88-minutes/rss
Buy some coffee from https://risingsuncoffeeco.com/
See content at http://greatwhitenorth.xyz
Upload videos at http://pew.tube
Some stuff mentioned this week:
http://www.cbc.ca/news/canada/hamilton/park-ban-for-racist-groups-1.4586052
http://www.cbc.ca/amp/1.4586010
http://www.cbc.ca/news/canada/british-columbia/anti-pipeline-protest-elizabeth-may-kennedy-stewart-1.4587631
http://www.cbc.ca/news/politics/veterans-jobs-app-1.4588916
https://en.wikipedia.org/wiki/Blake_Goldring
The numbers are in: Canadians really, really hate their premiers