We expand on episode 81 by moving into homesteading and farming territory. Also includes two segments, one brand new!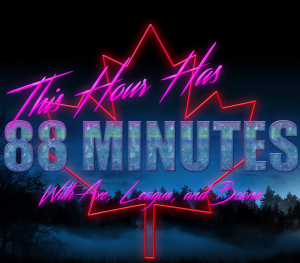 I am Axe in the Deep, joined by co-host League, and intern Johnathan Boone. Special subject this week: homesteading.
TRS GOLD ACCOUNT LOOTBOX EDITION: Including two segments: a stolen Volkmom from Midgard Rising, and a pilot episode of The Rice Report. Give us your thumbs up or thumbs down for The Rice Report and we'll see how well it does.
We can be reached at TRS, DS, twitter, sometimes comments on youtube mirrors, and at [email protected]
Bitcoin address: 138qSjWuZd9McANwqf6iDbaV1MWjELz8Sr
Our RSS feed: https://media.zencast.fm/this-hour-has-88-minutes/rss
Buy some coffee from https://risingsuncoffeeco.com/
See content at http://greatwhitenorth.xyz
Upload videos at http://pew.tube
Some stuff mentioned this week:
PT's Waddle and daub hut: http://www.youtube.com/watch?v=nCKkHqlx9dE

Tons of gardening and homesteading information! http://pastebin.com/xhWQpG9W

Hot Compost – Composting in 18 Days
Why this retired archeologist is convinced New Brunswick is home to a lost Viking settlement