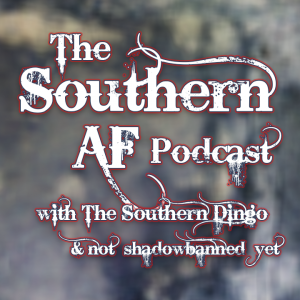 Direct Download: http://traffic.libsyn.com/southernaf/TSAF_Podcast_Episode_17.mp3
In this episode, we sit down with Rational Gent to discuss South Africa, the looming land grab, the anti white agenda worldwide, the American south and much more. Enjoy! 
Also, we are introducing TRS to our infamous nogposting segment, The Reparations Hour. Special guest hosts: Ladarius Luther Kang and Naledi Madeba.
Follow Rational Gent on twitter:
@RationalGent
Southern AF Podcast page:
http://southernaf.libsyn.com/website
Southern Dingo contact email:
[email protected]
Donate to The Southern Dingo:
https://www.paypal.me/dingosouthern
You can find Joe and all his donation info at:
https://www.minds.com/not_shadowbanned
https://pew.tube/user/not_shadowbanned
https://www.youtube.com/user/joeredtree
https://www.paypal.me/shadowbanned
bitcoin:
192FzEmqasZBPBiXFBQLm2de1z4i5LAypF
Hey goys, if you want to donate to Chris Cantwell, you can do it through:
bitcoin: 1CfuBqpTnpjeBnDPc44mr9fh2mKLDkcGKE
Cantwell's hatreon: https://hatreon.us/radicalagenda/