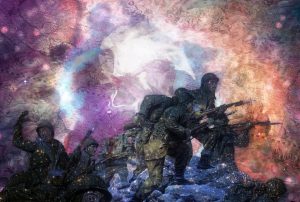 Welcome to the GodCast! On this episode, the Nicene Council discuss the morays and traps that Satan sets for us.
Enjoy!
If you enjoyed and would like to support Christ's message, donate at: https://hatreon.net/General_B/
You can find us on twitter: @thegodcasttjc
You can join us for discussion on Facebook at "The Godcast: Altright Christian Discussion group"
God Bless!