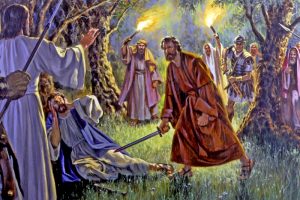 The Godcast: Truth, Justice & the Christian Way
Episode 47: The Necessity of Physically Defending Your Faith
This week on the Nicene Council General Belisarius, RightWingNut, and Paisios kick this show off with a discussion on violence and Christianity intertwined. Then we move into the new segment "Prayers from the Crypt" by Good Skeletal. Then Paisios and Rightwingnut move into a discussion on Paisios's search for authenticity withing the Church! Enjoy!

You can contact the Nicene Council with any questions or concerns at: [email protected]
You can now follow us on twitter: https://twitter.com/thegodcasttjc
RSS Feed: http://thegodcast.libsyn.com/rss
If you would like to donate you can so using HateReon!
https://hatreon.net/General_B/
Thank you to our new donators!
Noid

Spookyghost

SteppenWolf
The TRS 504um is now open.: https://forum.therightstuff.biz/
Facebook Group: The Godcast: Christian Alt Right Group