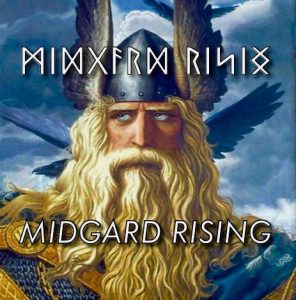 In this episode we discuss the Wunjo rune and feature Dion from Radio Wehrwolf.
Introductions
d'nations and housekeeping
special guest Dion from Radio Wehrwolf --- www.radiowehrwolf.com
Dion introduces his platform
Wunjo rune study
break: Volkmom on Wild Edible Mushrooms and a demo track from the upcoming AndsvarA album (spring 2018)
Day of Remembrance for Erik the Red, Hail!
Dion speaks on his beliefs & areas of study
Heathen News:
Vegas shooting
Wall is being built
We have a religious right to carry weapons
Charlottesville 3.0
Sumbel
Music by VulgaR:

donations:
bitcoin: 13YkmiqFxdMR1BwSm156FTAxMhYneR5Hvo
PayPal: [email protected]
RSS: https://feeds.soundcloud.com/users/soundcloud:users:247505404/sounds.rss
Above player is hosted on MixCloud.com. We're also on SoundCloud:
DOWNLOAD available on the SoundCloud page.